Sacabambaspis janvieri‭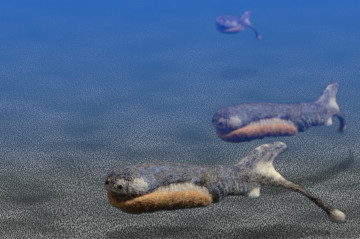 Sacabambaspis janvieri
is a marine jawless fish found from the
Ordovician
formation of Bolivia, and a species of the same extinct class Pteraspidomorphi as
Arandaspis
1), 2)
.
Sacabambaspis
was about 25cm in length
4)
, and its head was coverd with dorsally flattened and ventrally inflated shields
3)
. There were arrays of diamond-shaped platelets separating the dorsal and ventral shields, and the gills perhaps have opened between these platelets
2)
.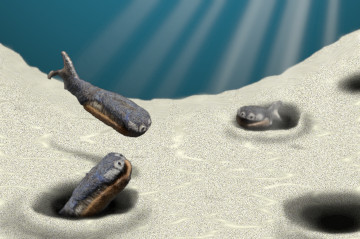 Sacabambaspis may have been feeding remains of other organisms or some organic materials in the seabed segiments because of having no jaws. There is also a possibility of having sucked water and mud by mouth, and filtered some prey item from them.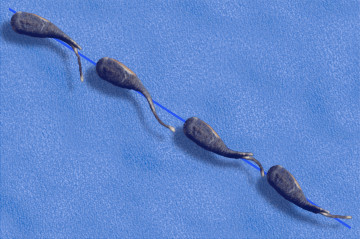 The tail of
Sacabambaspis
is hypocercal, namely, a relatively large dorsal web, a small ventral web, and an elongated notochodal lobe ended by a small fin web
3)
. Perhaps,
Sacapambaspis
may not have been a good swimmer.