Acanthostega gunnari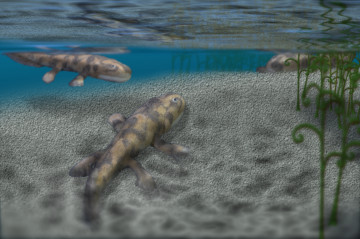 Acanthostega
is an extinct genus of four-limbs animals (tetrapods) in the late Devonian period, about 360 million years ago
1), 2), 3)
.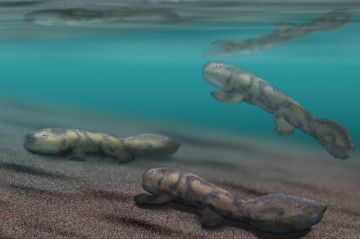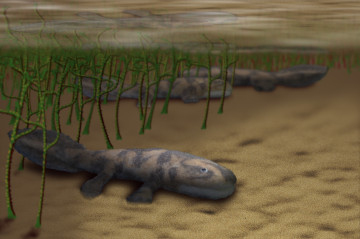 Acanthostega
has fish-like covered internal gills, extensive tail-fin
1), 2), 3)
. These characters suggest that they are more close to fishes rather than amphibians, and could not walk on land.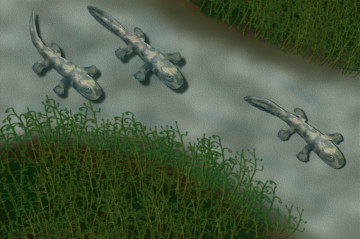 Acanthostega probably lived in the shallow swamp such as a part of its head was above the surface of water or not so.